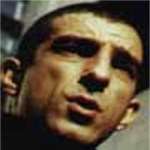 Times have changed. In the ten years it has taken for drum & bass to blossom from an obscure strand of UK dance music to a worldwide phenomenon, the online counter culture has ensured that those seeking out new beats are as likely to be making their selection by point and click as they are through shooting the breeze with the staff in a back street record shop. These days, accessibility is the world-wide-watchword. The ability to get hold of the latest tunes means nothing is new for long and that even the least inspired, sampler-equipped audio hustler is able to lay down beats and step with their own label and beat ethos. So what distinguishes True Playaz? The last time Wax caught up with DJ Hype was close to three years ago, with the crew on the cusp of releasing their "Real Vibez" compilation – a twelve track behemoth which encompassed every style of drum 'n' bass music.
Fast forward to 2000. A year which saw the label raise their game through extending their reach from singles to extended players which embraced all strands of beats and tempos, the most notable of which from legendary Essex crate digger Danny Breaks, saw the spooked strings and percussive complexities of Music For Martians eventually collapsing into a triple chambered heap of instrumental hip hop.
"We just do what we do," opens Hype. "Jungle is a constantly turning wheel where flavours come and go and the original ethos of the label hasn't changed in that we've always tried to reflect a bit of everything both in terms of DJ'ing and recording. Hard, soft, fast slow, whatever – if we're making good music, what's the problem?"
"Although I don't feel it now, this year, certainly over the last couple of years it seemed that no matter what we did – whenever people looked at myself, Zinc and Pascal the immediate association would be with 'Super Sharp Shooter.' Now that's OK I guess, in that I still feel that the record opened more doors in terms of bringing an audience to drum 'n' bass in places around the world where none previously existed, but I don't like to be tagged with it in terms of that's all we've contributed or that every tune we've done subsequently was like that record."
Continuing he says, "The EP's were a turning point for us I think – a reaction really to having been pigeonholed as jump up for so long and a way of demonstrating the breadth of what we were doing. We've always recorded music at tempos other than 170 beats per minute, but through having four tracks to a release as opposed to just two that a single allows we were able to reflect that other side of our music."
Zinc's '138 Trek,' lifted from Beats By Design, was the most marked success of these releases. Originally tucked at the end of the twelve track CD, a subsequent single release launched Zinc's Bingo imprint into crossover territory – crashing the dance charts and making the sets of DJ's far from the insular world of drum 'n' bass. "We are predominately concerned drum 'n' bass," stresses Hype. "The whole point was to broaden out the artists and give people something new and though its cool that the other stuff is getting noticed, we certainly weren't sitting around thinking we'd get into other sides of music. Having said that, partly through that track and others like it blowing up as they did I would say that it has opened up the doors to a lot of producers and that people seem a lot more open minded to that sort of release than they were perhaps a year or so ago."
And so to Playaz 4 Real, a six vinyl or two CD excursion into the world of True Playaz. "It's late," Hype states plainly. "We should have done it as a label a while ago but we've been too wrapped up in other things. I've got a two year old son so had to get used to being a father and had to deal with a death in family so, although I was out there every week, I wasn't really able to push as I am doing now."
The most striking characteristic of the album is its breadth, with a liberal scattering of mid and down tempo cuts extending upon drum 'n' bass in the spirit of last year's EP's – fusing the skills of the Playaz themselves with slates from artists as diverse as Shimon, Valve's Lemon D and Darren Hickey's Fellowship project, whose 'Dark Flower Remedy' is already being tipped as a possible late-summer crossover hit.
"We try and have a label which represents us DJ's – we could knock out anthem after anthem but choose not to. The original intention was to put the album out towards the end of last year where I felt that the whole scene was going through a stage of moving in a single direction and wanted to release an album which was bringing a whole host of styles which I felt were being overlooked. I'm very proud of it, artistically in that its very varied and also from the angle that, even if you don't like drum 'n' bass as a music, that there's bound to be something in there which would appeal to you."
"I'm just enthusiastic about the whole thing," he says in closing. "As artists we're making as much music as we have time to and, in addition to DJ'ing in clubs and on radio, we've also got one of the strongest clubs for drum 'n' bass at Fabric. Whether you watch films or are into sports, its human nature to be into a single thing but with artists like Adam F, Jonny L and Photek all doing different things and seeing success I think that we're really starting to see the purism which exists in dance music being torn down and reaching a stage where people are getting back to just listening to tunes regardless of where they came. That can only be a good thing."
"Playaz 4 Real" is released on True Playaz in July. The club runs monthly at Fabric. For more details check the Playaz website at www.true-playaz.co.uk.
From its establishment two years ago through twenty singles and the release of a mixed CD earlier this year, the collaborative musical efforts of the three core members behind True Playaz; Hype, Zinc and Pascal have torn apart clubs and dj sets across the board. Working under a series of pseudonyms their sound has encompassed all of the strands of drum & bass within a single label – the one constant being quality. On the verge of releasing the first label album in October, Kingsley Marshall caught up with Hype to discuss the past, present and future of True Playaz.
Although Hype, Pascal and Zinc signed a major deal for the Ganja Kru moniker in 1996, the project has been conspicuously quiet through ninety eight, Hype explains : "RCA is a major company and last year there were a lot of things going on there business wise, nothing to do with either artists or music, where people were getting sacked and new people put in place. Now the label has been reassembled I think its better than ever."
"Although we'd signed to do an album, we actually ended up doing two EP's. I don't see the advantage of doing exactly what we do on the underground for a major as we may as well just release that ourselves. It had come to the stage where we were saying we hadn't signed for that and that they had to sort their shit out before we did anything more. We put the deal with RCA on hold saying that they wouldn't be getting anything from us in Ninety Eight as we wanted to concentrate more on what we were doing with True Playaz, which is more important to us than being signed to a major and, because our deal is non-exclusive, they couldn't really argue."
"It's all cool, we've been doing loads of remixes to keep the Ganja Kru name going, the album is planned for next year and the bottom line is that we're still a priority act and that the label are very enthusiastic about what we're doing."
Although both Hype and Pascal were enjoying considerable success with their respective Ganja and Frontline imprints, the pair, along with Zinc, established the True Playaz imprint in the latter months of 1996. Hype describes the history behind the label: "Ganja Records was never meant to be anything, I was never planning on building anything from it, it was just a knock up as I wanted a label to put some tunes on. As the label built itself without me really having to do anything I realised that if I did choose to put some effort into something I could build something really strong. I'd been encouraging Zinc to do his own thing for some time, though since he didn't really want to be out on his own – myself, Zinc and Pascal decided to set up a label as a collective."
"Because we'd signed the RCA deal around the same time, a lot of people confused the two while in fact only the Ganja Kru name is signed to RCA – everything thing else that we do is us working completely independently."
Hype explains the strength of True Playaz: "Unlike most record companies where the label is a business and the artist is an artist, we are both the label and the artist – the whole point being that we are dedicated to it and all three of us are giving 100%. It's not that any of us has a particular job, rather we speak every day, decide what needs to be done and then either Zinc, Pascal or myself will do it. We're very unorthodox in the way that we work, so much so I think if someone came and watched how we worked they'd be pretty amazed!"
"We've never said what we're doing is the best but we work hard at what we do and have confidence within ourselves. Despite a number of people advising me against setting up True Playaz, as they didn't feel that I would sell as many records as I had with Ganja – the first release sold fifteen thousand reaffirming our belief that we had made the right decision. I think we are successful because of our consistency. Although our tracks may not be the biggest things out there, we'll continue to release tracks rather than having one big tune and then not releasing anything for a long time."
"We're so wrapped up in what we're doing we don't get a chance to sit on the other side and analyse it we just get on with things. I've been involved in sound systems since the early eighties and have made music since 1989. I know that half of the people are always saying that the music is the best its ever been, and the other half are saying that the music is not as good as it used to be but to me every year has got better."
"There are two things which keep me going. Firstly, I haven't got anything else – this is it for me so I've got to keep it going – I look at what I have and music has got me everything in my life as well as enabling me to help my family. Secondly I see the enthusiasm for this music from people all over the world. This year alone we've dj'd all over the world; Spain, Canada, Switzerland, Estonia and we know that the whole planet wants it. When you've evolved with something and become part of it on a level where you know that there is such a love for it – it becomes something very special to you. To think five years ago noone could have ever have contemplated that this music would be where it is now. The day I'm playing out and the audience doesn't like it anymore I'll probably move onto something else."
Hype explains what prompted the "Real Vibes" project: "We've always got twelve or fourteen tracks on DAT between us so we could have probably released an album last year but we've never been people to milk what we do. We've had a nice stream of twelves through as well as the first "In The Mix" and we just felt that, as the label released its first single in September 96, two years to drop your first label album was about right."
"What we have tried to do with this album is reflect what we have been doing with the label. We have twelve dancefloor tracks; three from each of us and three tracks from other artists who are involved in the label. When we first planned it I wasn't as confident as I am now, so much so that I feel everything on there is strong enough to be put onto a twelve. Some of the tracks have been on dub for a little while and although a couple weren't intended for the album, they received such a good response out that we have included them – we just wanted to capture the best of what we've got on the label."
"I think that albums are good for the music as long as what's coming through is quality. When drum & bass exploded a few years ago there were only a few good albums before the market became flooded. I'm not saying that the music wasn't good before but rather there was such a big hype on the names you didn't necessarily have to have a good product to sell it."
"This time around I feel that the standard within the scene as a whole is very much higher and that label and artist albums are more of what it is about. Although the twelves will never die, I think a lot of producers have reached the stage in their careers where they are talented enough to do an album project."
He feels strongly that the move to artist albums this year has strengthened the music: "An album gives an artist the chance to show his diversity. Although there is still a lot you can show of yourself if you're making tunes for the dancefloor, if someone has recorded ten or twenty dancefloor tunes in the last couple of years and they want to make some other bits as well then the album remains the perfect platform to do just that."
He's optimistic about the state of drum & bass in 1998: "Since Christmas of this year, I really feel that the music has come together. I get along with everybody but I've felt in the past that my music was sometimes being treated as second best to someone elses, when I know that either from the places I have played or the amount of records I have sold that my music is popular. We've never been one lick over another, although we have been described as jump up or whatever, if you look deeper into what we have been doing we're far beyond just a hip hop sample and a catchy hook."
"Although part of the pigeonholing was down to the media, I would also say that a lot of artists were giving off a vibe that they made a certain style. I don't know whether that was insecurity where they felt they were better than the rest, but this year that attitude seems to have gone out of the window. I would say that this year there have basically been good tunes and bad tunes. It doesn't matter whether a track has been made technically by Andy C or is straightforward fun music from Aphrodite – if it is a good tune then people go mad to it and, because of that, I think that musically the scene is healthier than ever. The whole point of drum & bass is that it draws its influence from every other style of music – whether that is reggae, techno, ambient, hip hop or whatever. I could never understand how people could attempt to pigeonhole a music when the beauty of it is that it is constantly changing."
The schedule for the remainder of 1998 keeps up the pressure, as Hype explains : "We've got some more releases coming through the end of the year followed by "In The Mix Volume Two", which may possibly include both volumes two and three together as double CD for Christmas. I'm trying to persuade Pascal to do a Frontline album and, depending on how well "Real Vibes" does, they'll probably be another True Playaz album – expect both of those next year. In addition to that we've got a lot of remixes coming through and it is also likely that we'll be establishing another label later this year."