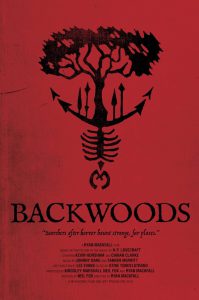 In November 2017, director Ryan Mackfall told Neil Fox & I about a H.P. Lovecraft story he'd read – 'The Picture in the House.'
One year – and a production company, script, cast, incredible crew, shoot, edit, VFX, grade, score & mix – later, we have a film we're really proud of.
Backwoods is out with festival juries in 2019 so, for now, here's the trailer.