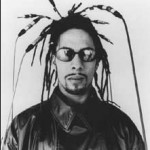 From pivotal drum and bass moment "Music Box" to the complex slasher movie orchestral rises of the more recent "Parklands," Full Cycle has remained one step ahead of the movement. Despite a lengthy gap between releases, prompted by the concentration on acclaimed projects Reprazent, Breakbeat Era and Krust's solo album for Talkin' Loud, 2000 has seen the label reclaiming the ground lost with six singles in as many months and a new compilation entitled 'Through The Eyes' .
With this latest flourish of activity, DC met the crew – Suv, Krust, Die, Roni and D-Product -in Bristol to talk about the history of the label and what they feel to be the key moments from the catalogue.
"From the tracks I've recorded, I think the "Freebeat EP" is something I'm most proud of," says Suv. "I made "Output" at the time we were playing at The End a lot. The club has this really loud rig and I wanted to make a tune that would test the sound system – the track is just total bass, which shakes through your chest! I'm also really proud of "Everybody Plays the Same" and "Three by Four" from the same EP, which introduced different time signatures. It was a statement really for us all to change the format and be a little braver with the sounds and what we're trying to achieve. I see this music as having endless possibilities, as though we're in a room surrounded by doors which we can open, each leading onto something else."
"There are too many highlights but if I had to pick one out I think the "Wayz Of The Dragon" album was a good thing for us to do as a label," adds Krust. "It showed a lot of versatility, both in the way we were able to switch from Full Cycle to Dope Dragon modes and also in that it enabled us to come with a different type of creativeness in the form of the characters and comic book. The whole energy and vibe were there, and for me it was inspirational."
"From my own material, "Soul In Motion" remains one of my favourites," he states. "I think when you're making music, there comes a point where you feel a change either continue to make the same stuff you've always been doing or stop and think about making something different. That track represented a turning point for me both in terms of production and how I was actually making music, where I wanted to do something radical."
Suv agrees, "Though it's an instrumental track it feels like some sort of futuristic journey. It's well produced and technically excellent but has a depth where you can play it anywhere and still enjoy it."
Die elaborates further, "That record is just a trip to listen to and is completely original in the way the bass builds a landscape. You'd put headphones on and be lost within it for a week, but what made it more special for me was how it still managed to mutilate the dancefloor. There's has never really been anything like it, before or since."
He thinks for a minute before continuing, "Of my tracks I'd have to say "Nasty." It stands out as it was the first time I'd really written, produced and engineered a tune myself. Roni had to go to Europe DJ'ing and had left me in his house to finish the tune and I can remember calling him while he was on the motorway on the way to the airport, asking him how something on the sampler worked. When he got on the plane I was on my own – make or break time and, fortunately, by the time he got back I had a tune together!"
Roni chips in. "My personal favourite would have to be the "Music Box" single from Die and myself which had Krust's "Resister" on the flip. Although it was through being involved with V and putting out records like "It's A Jazz Thing" which gave us the first bit of money to get Full Cycle moving, "Music Box" was our first independent twelve inch that we put out and made us enough to start funding the label properly. The names on the record are pretty irrelevant in that both Dynamite and Suv were involved and we were all tight at that time, working in the same building and just getting into the studio, vibing off each other and hitting buttons. Die played it at Universe a few days later and I remember people were just bugging out. I think it was that experience which first really gave us some insight into where we thought we could get to."
"I'd have to say "Music Box" as well," agrees D Product "It was the first thing from the guys that I had heard and felt that because of the way in which the different elements worked made it feel more like a piece of music as opposed to just another track. In fact I think that record was really what prompted me to actually get out there, buy some equipment and start making the music myself."
With "Through The Eyes" set for release on the label in July, Roni explains what he feels distinguishes the label from what else is out there. "I couldn't pin point any one thing, I think that every label is pretty much doing the same thing in that we're all just trying to push our sound forward. Whether that's Ram, Moving Shadow or Full Cycle we just keep doing what we do – pushing buttons and releasing the music."
Originally appeared in ATM.