First appeared in iDJ Magazine.
Think that the odd white label from under the counter of your local independent record store, the occasional charity shop bargain, or those few mid-nineties jungle twelves you picked up on Ebay have secured your crate digging credentials? Think again.
We have scoured the world for the most obsessed, crate crazies. Keep reading for tales of three-thumbed record dealers, funk rarities grabbed from a heavenly stash of seven inches stacked in the attic of a Detroit barber shops, knife fights over house rarities outside of dig and delve shop fronts in Thailand, and greased up swims across the channel on the back of a rumour of an early eighties, limited press hip-hop twelve lying in a recycling joint in Calais.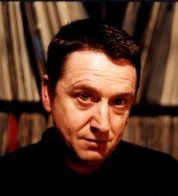 "I do tend to buy an enormously wide range of music, and will buy anything that looks interesting," confesses I-DJ's own resident crate digger, self-proclaimed trainspotter and esteemed music author, Bill Brewster. "I've bought loads of albums because they've had a good session drummer playing on them. Obviously it doesn't always pay off, but it can be worth speculating on the chance of discovering an artist that perhaps I wasn't previously aware of.
The last album I picked up like that was by a gruff voiced singer songwriter called Hirth Martinez – a kind of funky Tex-Mex thing – very cool. I picked it up for 18p in a Grimsby charity shop just because it looked like it had some good drummers on it. Also, if the sleeve is fantastically bonkers I'd definitely buy it, although I would admit that in my experience a great sleeve is far from a guarantee of a good record – with perhaps only one out of every ten records that I have bought in a charity shop having had anything good on them."
As with many with the crate diggers, collecting records crept up on Bill. "It sort of happened gradually," he explains. "I started collecting when I was a teenager, and though I didn't have the mentality of a record collector then, I did enjoy the discovery of music that was new to me, and that continues to drive me to this day." Thirty years on and Bill now has a room in his house overflowing with records, organised into the same categories as his local record shop.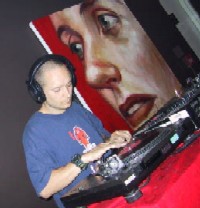 Nik Weston, whose own collection currently weighs in at an impressive 20,000 records, "give or take a few thousand," specialises in Japanese rarities, an obsession he traces back to the 1970s. I was fanatical about The Jam, and used to buy all of the band's Japanese 7-inches as the vinyl was of a better quality and had colour inserts, as opposed to the cheaper cardboard sleeves on the European issues. As time has passed, I've increasingly got into collecting these glorious plastic gems, wrapped in a thick card and obscenely expensive artwork on the sleeves, which is otherwise not known since the glory days of jazz. My collection is catalogued by the colour of the centre label which, of course, rather depends on my remembering these colours when I want to find a record at a later date."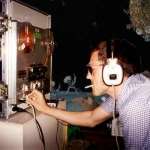 When asked what kind of records he collects, Trunk Records supremo and Resonance FM regular Jonathan Benton-Hughes states that his collection of 5000 LPs comprises of, "Soundtracks from all nations, British jazz, library records, weird folk, pornographic recordings, evil children's records, anything groovy. No CDs. Ever."
He too began his vinyl fetish as a teenager, although sadly Jonny's habit doesn't echo Brewster's levels of organisation. "I know people who have coloured stickers or alphabetical listing systems but mine are organised vaguely by genre. I know where they all are and if I need to find a record, my brain somehow guides me to the stack or row it's in. I store them in strong, steel-banded, modular, and beautiful, Remploy shelving."
Although there is no doubt that there is more than something a little odd about JB-H, he claims that this is par for the collecting course, with the oddest collector he had ever encountered being a record dealer he met from Essex. "B-Man is like some kind of hermit serial killer, but a great dealer who is mad on female vocal albums," he explains. "I first met him at a record fair. He wasn't wearing any shoes or socks, and had an intense look about him – sporting a long, heavy metal comb-over hairstyle and busy sweat glands."
"His house should be up for demolition – shit everywhere, dumped cars, rotting food. Truly disgusting, almost squalid, surroundings, but deep in the heart of this domestic hell I found an almost priceless collection of wonderfully kept and filed British LPs. Most dealers have something a little odd about them, there's a guy called George Ginn in Brighton who's got three thumbs."
"I've come to the conclusion that all record dealers are a little unconventional," agrees Michael Hunter, the producer behind the crate-sourced, beat-biting reggae project Butch Cassidy Sound System. "I guess the oddest I've met would be a bloke who used to sell me records from his car. I have a tendency to assign names to record dealers:- Werewolf, Evil Michael Knight, Barney Rubble…this guy was Boot of Car Bloke. He would sell anything to anyone – books, lamps, anything, but he always seemed to turn up with the joints. Sound libraries, funk and soul 45s – you name it he had them, and at really good prices. He'd call me up, out of the blue, usually after midnight, and whisper, 'Mickey, Mickey. I've got some records. Come down to the so-and-so car park tomorrow at four o'clock.' I'd turn up at the allotted time, and he'd be there waiting with his Sound Burger [portable turntable] ready to go."
These tales are far from uncommon, with each of our diggers loaded with tales of record trading eccentrics. "I went around this guy's house in Guildford once. He had lots of mint condition funk and northern soul seven-inches…in a coffin," says Nik, before admitting that he had been so enamoured by the records that, "I never thought to ask him why."
Of course, collecting is universal, and is far from a phenomenon restricted to the UK. Chicago's Dante Carfagna has an enthusiasm for long-lost funk and is currently engaged in writing a comprehensive soul 45 discography, but remains best known as the crate-digging compadre of DJ Shadow, the pair having blown minds with rediscovered gems during their Brainfreeze and Product Placement tours. Not averse to scouring obituary columns for records and their collectors, he concurs that all dealers are encumbered with their quirks.
"I've been solicited for sexual favours, babysitting jobs, drugs, car repairs, rare Conway Twitty ephemera, and all manner of other illicit activity by these people who call themselves 'dealers.' The oddest hoarder I've ever encounter was an ex-Black Panther in the Bay Area, who had a room dedicated to Sun Ra, in addition to the entire Folkways and Ocora catalogue. He had serious multiples of every heavy jazz record ever made and though he didn't really take to white folks, I did manage to persuade him to sell me a copy of the Graves/Pullen 'Live at Yale.'"
"I used to go to a private dealer in LA that had tons of cats," states some time Blend Crafter and one half of Jurassic 5, DJ Nu-Mark, solemnly. "He had missing teeth in front and a bad hair piece on top, but there were some great records in his dimly lit apartment. Unfortunately, he'd let the cats shit and piss onto the actual wax, and I eventually tired of cleaning cat crap off my Joann Garrett LPs and decided to try another route, but learnt that Windex is okay to clean shit off a record."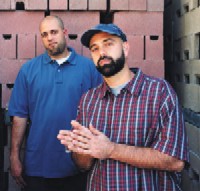 Other than the creepy cat man, Nu-Mark's collection of 35,000 records has been augmented by plenty of hunts in bizarre locations. "The oddest place I think I've ever found records was at a barber shop in New Orleans. This old man invited Cut Chemist and myself to his spot to dig. We took a cab to his store, which was in a really raw neighbourhood. We were kind of hoping that it was the wrong address, and when we got out of the cab it was like the whole neighbourhood was staring at these two white boys with portable record players in their hands. Having asked everyone where the old man was, he eventually showed up on a ten-speed bike, complete with bullet wound scar on his neck. He greeted us with a handshake, and instructed us to grab a rotted out wood ladder and pointed us towards a balcony above the barber shop where the windows had been boarded up from a fire. We scrambled to the top of this wobbly ladder with portable record players in one hand, but at the top it felt like the floor under our feet was about to collapse."
"By this stage we didn't really know what to expect, but as the old man opened the squeaky door to his attic, we were confronted with a sheer vision of beauty. Nothing but 45's galore, illuminated in a heavenly glow from the light coming through a small hole in the roof. As we leapt towards the records the old man grabbed both of us and asked us to, 'pray first.' We obliged by saying grace and subsequently had one of the best digs ever in the capital of funk!"
If dealers weren't strange enough, collectors can be a pretty strange breed. Bill Brewster imparts a story of the owner of a record shop in New York, who had set up the store with his own collection. Bill and Dave 'Joey Negro' Lee had dropped in to pick up some records, but when they approached the counter with their selection discovered the owner couldn't bear to part with them. "I don't know whether you've heard of a guy in Manchester who has got a warehouse full of rare vinyl," asks Bill. We haven't. "He charges you to come in," he elaborates, "and if you're interested in anything he'll tape it for you for a ludicrous price."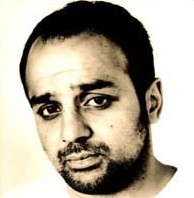 "I find the people who are really obsessive about records are a little bit sick to be honest," says Far Out Record's Joe Davis, widely regarded as the UK's leading collector of Brazilian records. "I met a guy in Brazil who has ever major record released in the 1960s, from every country around the world. This guy has 200,000 records, and often owns five or six copies from each country where a record was issued. He has seven or eight copies of every Elvis record released in America, and all the individual issues from around the world. He has eight or nine copies of several hundred Elvis rarities, which I would say are worth in the region of $500 each now."
"I have no doubt the man likes Elvis, but when you get into the mind of this kind of person you begin to believe that, actually, it's more an illness, and is nothing to do with either music or records. I mean this guy is broke. The ceiling of his house is falling through, but he's got these records everywhere – under the bed, in every cupboard – everywhere you look were seven inch singles – he's crazy. I feel really strongly about these people, man. Often I think they don't need a record shop – they need a doctor. You know what I mean?"