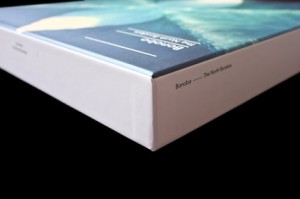 A cosy relationship between my writing and the ever delightful Ninja Tune ensured that a few artists from the label visited the DC turntables; Up, Bustle and Out, Dynamic Syncopation and Luke Vibert all having made an appearance.
This set comes from the multi-talented Bonobo, aka Simon Green. Si came down on a recommendation from Brighton's favourite Frenchman Victor Malloy (himself a Deconstructed Live veteran) who told us we'd like what he'd have to play. We did.
So here, for your listening pleasure, is the first half of Si's set for Deconstructed Live circa 2002. Enjoy early demos from his LP, a smattering of tracks from fellow shuriken chuckers at Ninja and a dappling of vintage treasures in an upbeat set. Crank it up. (To listen to the set in its entirety, leave this tab open while you browse the rest of the site/internet).
Bonobo Part 1 @ www.deconstructed.co.uk/wordpress by Deconstructed on Mixcloud