First published in Clash magazine.
There exists a secret world of sound, some distance from mainstream music. Here, highly sought after records change hands for many, many times more than their equivalent obscurities from soul, jazz or hip hop. Prices for some rarities reach five figures, with the market for these crate dug gems fuelled by collectors and dealers whose knowledge is informed as much by movies than music. Kingsley Marshall opens the door on the dusty fingered world of the film score collector.

"My interest began as a kid," admits Jonny Trunk, aka Jonathan Benton-Hughes, a collector who shares his passion for oddities through the weekly OST show on Resonance FM and his reissue label Trunk Records. "Most of the films on TV had better music for their parties than the music I'd hear at parties I went to. Groovy bossa, cool jazz, strange sitars and psychedelia; all of it was much more interesting than the rock my mates were listening to. The classic blaxploitation scores, together with those for British gangster films like Get Carter, all had a major musical influence on me, and a lot of these records could be found for buttons in local charity shops at the time."
"Music can serve multiple purposes in film; to accent, highlight, underscore, suggest, tell or propel a story," explains Doug Payne, a writer who has compiled liner notes for compilations from legendary composers Lalo Schifrin and Ennio Morricone. "As such, it has great power to make a film much stronger or, if it's wrong, altogether weaker. My first love was jazz and I'd never really given scores much notice until I began to appreciate and understand what Bernard Herrmann was doing in his work with Alfred Hitchcock."
Amon Tobin, something of a poacher turned gamekeeper having provided the soundtrack to Hungarian director György Pálfi's feature films Taxidermia in 2006 and Free Fall in 2014, also highlights the work of Herrmann. "His score for The Birds incorporated some very unusual sound design – all the bird noises were created by synthesisers, which made it more unsettling for the viewer and pretty fascinating from a producers' point of view."
"They only represent a small part of our business, but the film scores we carry are some of our most interesting records," says Rick Wojcick, from Chicago's crate digging paradise, Dusty Groove. "The soundtracks from the 1960s and 1970s, thanks to the success of the films they accompanied, often got a wider circulation than non-soundtrack material that might have had a similar feel. The score to Black Orpheus, for example, is an amazing bit of music and circulated a lot more heavily than other Brazilian records from the time."
A slew of well regarded DJ's and producers soon recognised the possibilities of these obscurities, as Jonny Trunk explains. "Film music became so sought after because it has a tension, drama and atmosphere that you just can't get from other kinds of music. There's still relatively little known about it, which makes the good stuff almost untraceable."
"It's not just that the music is idiosyncratic," adds Daedelus, whose album Love to Make Music To was jam packed with samples sourced from TV and film. "It wasn't intended to be constrained by a verse chorus verse structure and, because of this, these fragments become easy partners in new compositions – they often possess an openness that is yearning to be fulfilled."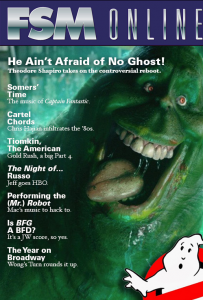 The increased availability of scores, in part through auction sites and specialist stores, has fuelled a burgeoning market in rarities reissued on CD from labels such as Intrada, Dagored, Invada UK, Aleph, GDM, Hexacord and Retrograde. "The licensing process can be a nightmare, with quite a bit of creative thinking involved," laughs Jonny, whose own Trunk label specialises in issuing long lost, or never released, scores for the likes of Bedazzled, 20,000 Leagues Under The Sea, The Wicker Man, Deep Throat and Kes. "I tracked down a director last year called Jack O'Connell, who made a Swedish kinky film called Christa, based on a review he'd written on the back of a book about plants. Unfortunately you don't just have to find the composer, but also the owners of the film and the music, and most of the time you'll find two but not the third. For every ten projects I start, one may eventually get released. Last year I found Brian Hodgson, an old Radiophonic composer who wrote the killer music for a great British horror flick, Legend of Hell House, but he'd chucked out the master tapes 20 years ago. I was gutted."
Lukas Kendall edits Film Score Monthly, an online magazine supplemented by a CD series, which has been responsible for the licensing of over 150 scores, which started with David Shire's astonishing score to The Taking of Pelham 123 through to the recent release of John Williams' The Accidental Tourist."We're fortunate to have good relations with several of the Hollywood studios," explains Lukas. "Being soundtrack nerds, we tend to know which studios own which scores and what master tapes are available, and have also visited a number of composers or their relatives to do interviews or look at manuscripts.There have been instances where I have trawled through vaults to find material we needed for a CD; it can be a little like Indiana Jones, trying to piece together the logic of how some of this stuff was stored (or lost). It is a little weird having the world's only surviving master tapes to a score in your car and realizing that if you went off a cliff, so would that famous recording."
FACT BOX: BEST SELLING SCORES
1. John Carpenter – Assault on Precinct 13 (Record Makers)
2. Various – Dawn of the Dead Incidental Music (Trunk)
3. Ennio Morricone – Once Upon a Time in the West (GDM)
4. Ennio Morricone – A Fistful of Dollars (GDM)
5. David Shire – The Conversation (Intrada)
6. Ennio Morricone – Giù La Testa (Cinevox)
7. Manfred Huber & Siegfried Schwab – Vampyros Lesbos Sexadelic Dance Party (Crippled Dick Hot Wax)
8. Michael Small/David Shire – Klute/All the President's Men (Film Score Monthly)
9. John Carpenter – Halloween (Varese Sarabande)
10. Lalo Schifrin – Kelly's Heroes (Film Score Monthly)
Top Ten reissue sales, courtesy of Moviegrooves.com.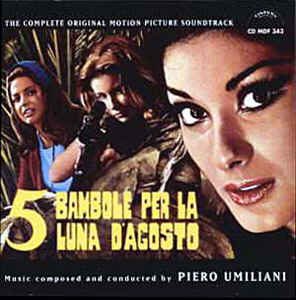 FACT BOX: RECORD VALUES
Ennio Morricone – The Mission (1986, UK) – £4
John Barry – Midnight Cowboy (1969, UK) – £10
Curtis Mayfield – Superfly (1972, US) – £15
Bernard Herrmann – Taxi Driver (1976, UK) – £20
Lalo Schifrin – Bullitt – (1968, US) – £30
Barry Gray – UFO (1970, UK) – £35
Gerard Damiano – Deep Throat (1972, USA) – £40
Paul Giovanni – The Wicker Man (1973, UK) – £50
Luis Bacalov & Osanna – Milano Calibro 9 (1972, Italy) – £75
Armando Trovajoli – Sessomatto (1973, Italy) – £75
Ernie Fields Jr. – The Disco Godfather (1980, UK) – £150
Lalo Schifrin – The Seduction (1982, Italy) – £250
Roy Budd – Get Carter (1971, Japan) – £400
Piero Umiliani – Five Dolls for an August Moon (1970, Italy) – £600
Values relate to original pressings in country listed. Many thanks to Jonny Trunk for his receipts.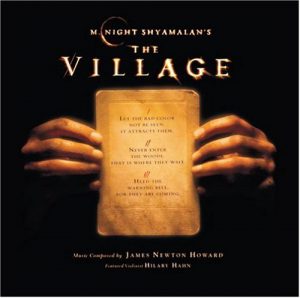 FACT BOX: CARY WONG (COLUMNIST, FILM SCORE MONTHLY)
Most treasured film score?
The score that has really captured my heart is James Newton Howard's for The Village, because it is so committed to the film's conceit, and there are beautiful violin solos, performed by Hillary Hahn.
Most sought-after score?
I would love to see Ordinary People by Marvin Hamlisch and Rich and Famous by Georges Delerue released.
Overrated rarity?
I would have to say John Barry's score to Jagged Edge. His experimentation with electronica was painful in a way only a master of his game could produce.
FACT BOX: JOHN CAMERON (COMPOSER)
What is your favourite score?
In the Heat of the Night by Quincy Jones. He's the guvnor and the score has stayed with me now for four decades.
How do you think composing for film differs from other music?
A movie score should total service the film, and be part of a larger whole.When we dubbed The Path to 9/11, the soundtrack was an intricate mesh of score, found music, drones, street noises, sound effects and dialogue – all laid up as if the viewer were part of the action on the screen.
FACT BOX: DAVID SHIRE (COMPOSER)
What do you think is lost and gained from your scores, when they are separated from its visual counterpoint?
It depends on the inherent interest or complexity of the particular piece of music. Some cues are worthy of the concert hall; but many, probably most, aren't. Jerry Goldsmith was once asked if a good score can help a bad movie, and he answered that it's the other way around.
Most treasured film score?
I have a number of favourites, so it's hard to pick one but, offhand, I love most of what, say, John Williams, Thomas Newman, and the old golden age masters have written.Their music is both great in support of the film and also has real inherent musical value and interest on its own.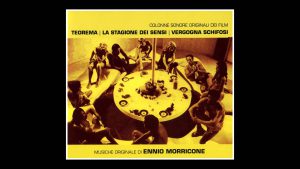 FACT BOX: JONNY TRUNK (TRUNK RECORDS SUPREMO)
Best-ever bargain or unexpected buried treasure?
Ennio Morricone's Vergogna Schifosi, or The Dirty Angels. It was £40 from a record fayre in Camden and at the time it was hitting about £1000.
Most you have ever paid for a film score?
I paid two hundred Euros, for an Italian library record. It had taken me ten years to track a copy down, I wasn't going to let it pass me by.

Most sought-after score?
Flesh Gordon – I've never seen one.
Overrated rarity?
The Caine Mutiny; normally goes for about $7000 – most of it is spoken word.
FACT BOX: DOUG PAYNE (WRITER)
Most treasured film score?
There can't be just one. Lalo Schifrin's Bullitt, Les Felins, Caveman and The Amityville Horror, Kenyon Hopkins' East Side West Side, The Reporter, The Yellow Canary, Lilith and Mister Buddwing. Ennio Morricone, Roy Budd, Dave Grusin – the list goes on. Even though I know each note, each resonates with importance and great affection.
Best-ever bargain or unexpected buried treasure?
Some of the nicest surprises for me were Sid Ramin's Stiletto, Stanley Myers's Sitting Target, and a dirt-cheap used Japanese import of Ennio Morricone's Un Uomo Da Rispettare.
Most you have ever paid for a film score?
More than I like to admit – about $100 for one of Lalo Schifrin's first soundtracks.