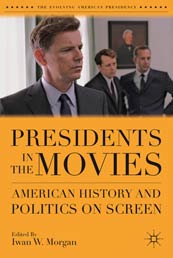 Paper accepted at this Autumn conference in the US. It looks terrific, with some fascinating titles of papers in the schedule and Oliver Stone is delivering the keynote at the end of the day. My paper's quite critical of W (2008),  be great to see him in the flesh and hear him talk about his work.

The Films of Oliver Stone
One-day Conference and Appearance by the Filmmaker
Saturday, November 2, 2013
Rider University Film and Media/Cinema Studies
Call for Papers
With nearly 30 films to his credit, Oliver Stone is one of the few truly consistent political/historical feature filmmakers in the United States today. His powerful, sometimes controversial work grapples with challenging subjects through multi-layered narratives, enduring performances, and provocative visual style and substance. Stone's JFK—his 1991 film that sparked animated debate—is the centerpiece of a Rider University course commemorating the upcoming 50th anniversary of the assassination. Extending that study to the full body of Stone's unparalleled work, Rider is sponsoring a national conference on Saturday, November 2, at which Oliver Stone will be present and will speak.
We invite scholars to submit 300-word paper/presentation proposals on individual films or clusters of Stone's work, including his recent Showtime series, Oliver Stone's Untold History of the United States.
Papers may be part of a larger book publication project, involving expanded essays of 8,000-10,000 words, for those selected and who choose to participate.
"The Films of Oliver Stone" is sponsored by the Rider University's Film and Media Studies Program, in conjunction with the American Studies Program and the Departments of English (Cinema Studies Concentration), Communication and Journalism, History, and Political Science.