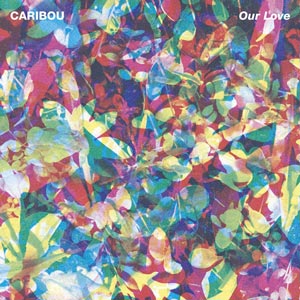 Dan Snaith (aka Caribou/Manitoba) arrived at Deconstructed Live following a reconnoiter from The Leaf Label boss Tony Morley, who hit our turntables a month or so before. Dan's debut album – Start Breaking My Heart – had just dropped on Leaf  and underlined his status amongst the chattering electronic classes – cooking up messed beats, lost grooves and a future jazz mentality in a single frothy disc which stabbed, hooted and crinkled its way through swathes of rich percussion. I loved the record so much, I had the privilege of writing Dan's biography for All Music.
Anyway, Tony reported back positively and sent Dan west. Caribou played 'em like he made 'em, with a mix of obscure psych rock and jeep beats – one of my favourite sets from the 100 or so dates. The night passed without incident, though a couple of people seemed a little out of place in the bar. Towards the end of the evening,  having built up some dutch courage, they finally walked up to the DJ booth and popped the question – turns out they'd travelled 100 miles or so to see Dan play, solely because  they shared his surname – Snaith. Sweet.
Next day, we hit the beach for some Cornish sunshine before dropping him back at the train.
Caribou/Manitoba Dj Set @ Www.Deconstructed.Co.Uk by Deconstructed on Mixcloud