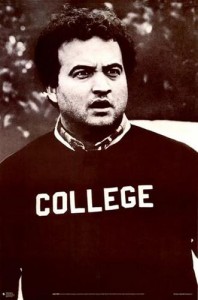 Kingsley Marshall is Head of Film at the CILECT accredited School of Film & Television based within Falmouth University in the UK. The subject area consists of 28 staff working with 300 undergraduates studying the Skillset accredited BA (Hons) Film degree, supplemented by a postgraduate community studying from MA level through to PhD. For over twenty years, he has also worked as an entertainment journalist contributing film, video game and music criticism, features, interviews and reviews for magazines worldwide, including Clash and Little White Lies magazines in the UK, Sabotage Times online & Magnetic overseas.
This site is the archive both of that writing, scholarship and associated ephemera.
Kingsley has interviewed filmmakers, musicians, and designers for over 30 publications and broadcasters worldwide, written album sleeve notes and biographies for over 100 artists, and contributed to anthologies on hip hop and soul. His byline has appeared in Mixmag, Dazed & Confused, DJ, Touch, Shook, Big Screen, Blues & Soul, Darker Than Blue, Grand Slam, Breaking Point, Wax, ATM, Knowledge, Amazon, Stranger, Notion, Muzik, and Hip Hop Connection amongst others in the UK, in addition to Break It Up in France, 3D World in Australia, Zavtone in Japan, and MTV, Urb, Massive, BPM and XLR8R in the US. Since 2003, he has also contributed video game criticism and technology features and interviews  to the BBC, iDJ and Notion, and served as the Editor of a games and technology section in Clash magazine.
Kingsley's academic research and practice primarily orientates around the use of sound (including music and effects) in cinema and television, and the production of short and micro-budget feature films, executive producing Wilderness (Doherty, 2017) which won 11 awards at 16 international film festivals since making its premiere at Cinequest in 2017, and producing Project18 (Mackfall, 2018) with Neil Fox, currently in post-production.

With colleague Rupert Loydell, Kingsley has published widely on production practice in music, sound and image creation. Having presented papers at the Modular Forms conference at Roehampton University and at the Music & Moving Image conference in New York, the pair contributed to Brian Eno: Oblique Music, edited by Sean Albiez and David Pattie for Bloomsbury, and published papers in the Journal of Visual Arts Practice in 2016 and the Musicology Research Journal in 2017. They are currently writing on the use of sound and music in David Lynch and Mark Frost's Showtime series, Twin Peaks: The Return, for an edited collection due for publication in 2018 and for delivery at conferences in the US in March and May 2018.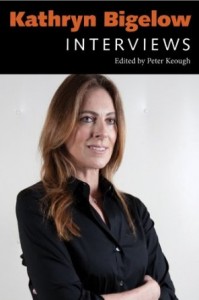 A larger research project, entitled 'The Gulf War Aesthetic? Certain Tendencies in Image, Sound and the Construction of Space in Green Zone and The Hurt Locker' completed in 2017, examines representations of the Iraq War in film and television. This project is informed by a series of interviews with leading film practitioners, which includes director Paul Greengrass, composer John Powell, and the Academy Award winning team behind The Hurt Locker – director Kathryn Bigelow, writer Mark Boal, editor Chris Innis, sound designer Paul Ottosson, director of photography Barry Ackroyd and composers Marco Beltrami and Buck Sanders. The first work from this project was published in Kathryn Bigelow: Interviews, through the University of Mississippi Press.
Kingsley has presented papers on the representation of US presidents in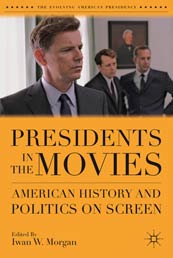 cinema at Oxford University, Rider University and as an invited speaker at the University of London, and contributed to Presidents In The Movies: American History and Politics on Screen, published by Palgrave Macmillan as part of their Evolving Presidency series.  'The Cinematic Watergate: From All the President's Men to Frost/Nixon' was included in Watergate Remembered, a book which considered the legacy of the scandal that engulfed the US presidency. Publication coincided with the 40th anniversary of Watergate, again on Palgrave Macmillan.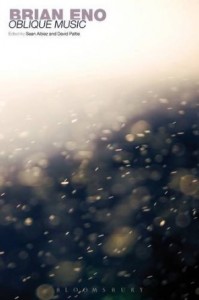 Kingsley began writing at the tail end of the 1980s – an expansive record collection having taken him from the turntables to the recording studio and, eventually, the word processor.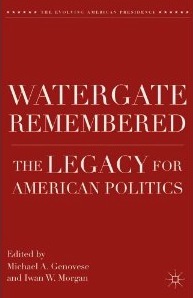 Kingsley established Deconstructed Live in 1996, a set of club nights at a smattering of venues which drew upon the movers and shakers of independent music in an irregular showcase of contemporary music. Guests have included Bonobo, Caribou, Rob Da Bank, Tom Middleton, Mark Pritchard, Luke Vibert, Jonny Trunk, Rephlex Records, Ladytron, Red Snapper, Ollie Jacob from Memphis Industries, Jamie Odell, Ian Simmonds, Will Quantic and Henry Riton – DJ sets from whom are peppered across this site.
Heralded by the NME as one of the best nights in the country, The Guardian were kind enough to describe Kingsley as "an ace DJ" and profile Deconstructed as "one of those nights that nightclubbing was made for." In a career highlight style bible i-D went further, describing Kingsley, somewhat bizarrely, as an "Orwellian-era disc-jockey and romantic poetry quoting soul boy." If you take that as meaning he couldn't beat mix his way out of a paper bag, and plays sets guaranteed to include at least Ennio Morricone record, then they were right on the money. You can read more DC press here.
Contact: