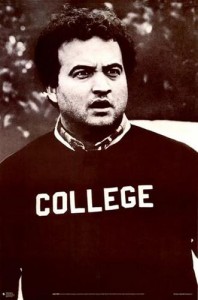 Dr Kingsley Marshall is a film producer, composer and academic. Working as Head of Film & Television at the CILECT-accredited School of Film & Television based within Falmouth University in the UK, this subject area consists of over 25 staff working with over 500 undergraduates, supplemented by a postgraduate community studying from MA level through to PhD. His research focuses on cultures of film and music production, the representation of real events, and the ethics of artificial intelligence development as part of the 'fourth industrial revolution'.
As a film practitioner, Kingsley focuses on the relationship between sound design and music composition for film, and the production of short and micro-budget feature films. He executive produced the feature Wilderness (Director: Justin John Doherty, 2018), written by Neil Fox, which won 13 awards at international film festivals since making its premiere at Cinequest in California. Kingsley executive produced Mr Whippy (Dir: Rachna Suri, 2019) and co-produced with Neil Fox the H.P. Lovecraft adaptation Backwoods (Director: Ryan Mackfall, 2019), and is developing short and feature films with Ryan and Neil through Myskatonic Films. Backwoods had its world premiere in Portland, Oregon and its European premiere at the London Short Film Festival in January 2020, and won the HP Lovecraft Award at Rhode Island International Film Festival. More recently, Kingsley completed the score as composer on a film project – Hard, Cracked the Wind – with director Mark Jenkin and production company Early Day Films. The film  premiered at Encounters Film Festival in September 2019 and has since played New York International Film Festival , in addition to Oberhausen, Rotterdam, Cork and Leeds International Film Festivals in 2020.

Kingsley's academic research focuses on cultures of film and television production, and the representation of real events – specifically asymmetrical conflict, the US presidency, and the ethics of artificial intelligence development as part of the 'fourth industrial revolution'. He has published widely and speaks regularly at international conferences, including events at University of Oxford, New York University, the University of Pavia and as an invited speaker at the School of Advanced Studies, University of London. Published work is included in :
Presidents In The Movies: American History and Politics on Screen (Palgrave Macmillan, 2011), Watergate Remembered (Palgrave Macmillan, 2012), Kathryn Bigelow: Interviews (University of Mississippi Press, 2014), Brian Eno: Oblique Music (Bloomsbury, 2016), the Journal of Visual Arts Practice (2016), the Musicology Research Journal (2017) and Critical Essays on Twin Peaks: The Return (Palgrave Macmillan, 2019).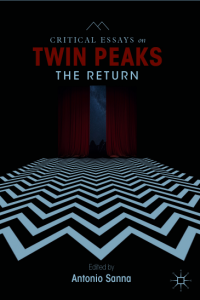 Recent published work include contributions to Reading Westworld  (Palgrave Macmillan, 2019), which featured interviews with members of the team behind HBO's Westworld, including Co-Creator Jonathan Nolan, Producer Stephen Semel and Supervising Music Editor Christopher Kaller. In 2020 he completed an examination of the rhizomic storytelling for a second textbook on Twin Peaks – Listen to the Sounds: Music and Sound Design in Twin Peaks, co-edited by Reba Wissner and Katherine Reed and due for publication in 2020 through Routledge. He recently completed an examination of the film composer/director working relationship for A Critical Companion to Robert Zemeckis (Lexington Books) also due for publication in 2020, and a study on the representation of asymmetrical conflict for the Handbook on Violence in Film and Media (Palgrave), due for publication in 2021.
Kingsley is currently working with James Rocha as co-editor of Philosophical Reflections on Black Mirror, having contributed a chapter on the representation of ethics of artificial intelligence and machine learning development in the anthology series, due to be published by Bloomsbury in 2020. He is working on chapters on edited collections on the work of Denis Villeneuve and on the music in the feature film Call Me By Your Name, both due for publication in 2021.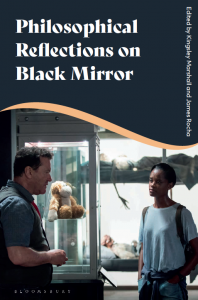 For over twenty years, Kingsley has worked as an entertainment journalist contributing film, video game and music criticism, features, interviews and reviews for magazines worldwide, including Clash and Little White Lies magazines in the UK, Sabotage Times online & Magnetic overseas.
This site is the archive both of that writing, scholarship and associated ephemera.
Kingsley has interviewed filmmakers, musicians, and designers for over 30 publications and broadcasters worldwide, written album sleeve notes and biographies for over 100 artists, and contributed to anthologies on hip hop and soul. His byline has appeared in Mixmag, Dazed & Confused, DJ, Touch, Shook, Big Screen, Blues & Soul, Darker Than Blue, Grand Slam, Breaking Point, Wax, ATM, Knowledge, Amazon, Stranger, Notion, Muzik, and Hip Hop Connection amongstothers in the UK, in addition to Break It Up in France, 3D World in Australia, Zavtone in Japan, and MTV, Urb, Massive, BPM and XLR8R in the US. Since 2003, he also contributed video game criticism and technology features and interviews to the BBC, iDJ and Notion, and served as the Editor of a games and technology section in Clash magazine.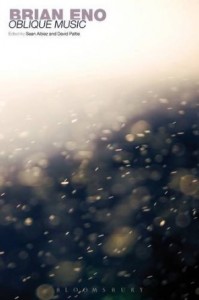 Kingsley began writing at the tail end of the 1980s – an expansive record collection having taken him from the turntables to the recording studio and, eventually, the word processor.
Kingsley established Deconstructed in 1996, a set of club nights at a smattering of venues which drew upon the movers and shakers of independent music in an irregular showcase of contemporary music. Guests included Bonobo, Caribou, Rob Da Bank, Tom Middleton, Mark Pritchard, Luke Vibert, Jonny Trunk, Rephlex Records, Ladytron, Red Snapper, Ollie Jacob from Memphis Industries, Jamie Odell, Ian Simmonds, Will Quantic and Henry Riton – DJ sets from whom are peppered across this site.
Heralded by the NME as one of the best nights in the country, The Guardian were kind enough to describe Kingsley as "an ace DJ" and profile Deconstructed as "one of those nights that nightclubbing was made for." In a career highlight style bible i-D went further, describing Kingsley, somewhat bizarrely, as an "Orwellian-era disc-jockey and romantic poetry quoting soul boy." You can read more DC press here.
Contact: